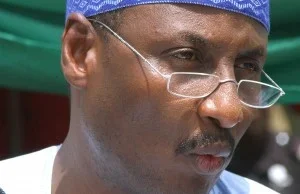 Barely seven months to the 2015 general elections, there is another growing discontent within the ruling Peoples Democratic Party, PDP over the suspected plan by the party's National Chairman, Adamu Mu'azu to run for the 2019 presidential election.
Towards the rumoured ambition,
Saturday Sun
gathered that the party boss had already floated a "shadow group" and set up structures across all the states of the federation under the guise of using same to work for the actualisation of President Goodluck Jonathan re-election bid next year.
The structures being set up in the states by Mu'azu parallel to the party structures under the control of the governors are at the heart of the latest discomfort for some state chief executives and major stakeholders.
Click here to read more
Source: #TheSun