Gambian President Yahya Jammeh looked determined to cling to power on Wednesday as his mandate came to an end, while tourists packed onto planes in an exodus sparked by the country's state of emergency.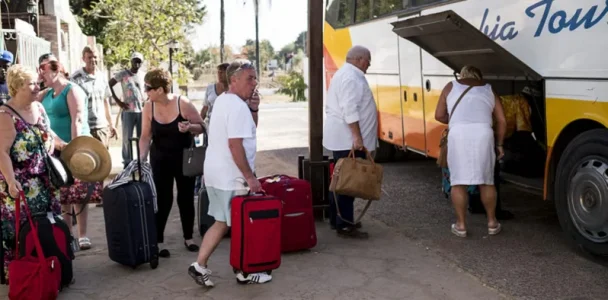 Brian and Yvonne Souch, a couple from Witney in southern England, told AFP they were unaware of the potential risk of flying to the country 10 days ago and felt Tour Company Thomas Cook should have kept them better informed.
"We didn't know anything until we came down for breakfast," Brian Souch said, sitting in shorts and sleeveless T-shirt in the lobby of a hotel in the Kololi tourist strip.
Holidaymakers were told that Thomas Cook flights would stop completely in a few days time, leaving them at risk of being stranded.
The Dutch travel firm TUI Nederland told AFP Tuesday it would repatriate "about 800" clients.
Some tourists were unfazed by the news as the state of emergency, however, as their countries have not issued travel alerts.
"We have over two weeks left and we are staying," said Mariann Lundvall, who flew into Banjul to escape Finland's freezing winter.
"If the Finnish government decide we go, then we go," she added, but with a pained face added "the climate in Helsinki… it is so cold now!"
Others expressed concern for The Gambia's future. Barry Curley, a 70-year-old pensioner, he felt "a bit aggrieved" to return home straight after arriving, but added: "I just hope that things go well for the country because they seem lovely people."
The panic caused by the state of emergency could prove devastating for the country's economy, which experts say relies on tourism for up to 20 percent of the economy.