THE NATION has an opinion piece on former military president, Ibrahim Badamasi Babangida.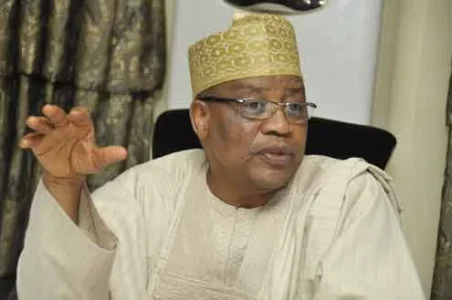 WITH a combination of philosophy and religion, former military president, Ibrahim Badamasi Babangida, better known as IBB, flattened the rumour mill. Reacting to yet another report of his 'death' last weekend, the 74-year-old retired Army General approached the subject of his mortality with customary bravado.
To newsmen at his Hilltop Mansion in Minna, the Niger State capital, IBB said: "The rumour does not shock me, neither does it bother me because I know I must go and meet God, my Creator. There is nothing really to worry about, my religion has told me. As a Muslim, I strongly believe everybody will die, everybody will die and everybody has to die. It could be now or in a hundred years' time or two days to come but it doesn't matter. Everybody must die."
He might as well be the cat with nine lives. Reminiscent of frequent reports of medical trips to France in and immediately out of power, the two months he spent receiving treatment in Germany in 2014 also stirred vicious rumour. The ex-president's condition went viral when he attended the valedictory dinner for Justice Fati Lami Abubakar, the former Niger State chief judge, and was helped out of the event before the end.
He often suffered a relapse of pain from injury received in his right leg as a result of piercing by a bullet during the Civil War, he explained afterwards. "When I was the president of the country, I had to travel to Germany where the sickness was diagnosed as Radiculopathy, which has troubled me since and, as such, relapses."
Whether, by the latest episode, the gap-toothed ruler of legendary evasiveness (hence the moniker, 'Maradona') once more evaded his markers is hard to tell. It matters, though, that he promoted the fickleness of life as opposed to the insinuation that he might trouble cynics forever, for none has yet outmanoeuvred fate.
Click here to read more
SOURCE: THE NATION