A report by the auditor-general of the federation seen by TheCable, revealed that the huge sum of money found at a residence in Ikoyi, Lagos state, was taken from Nigeria's joint venture (JV) cash call account at the American bank, JP Morgan Chase.
Also, there was no official documentation for the official release of $289,202,382 to the the National Intelligence Agency (NIA) — which claimed the $43 million found at the residence was the balance from the money it received for "cover projects".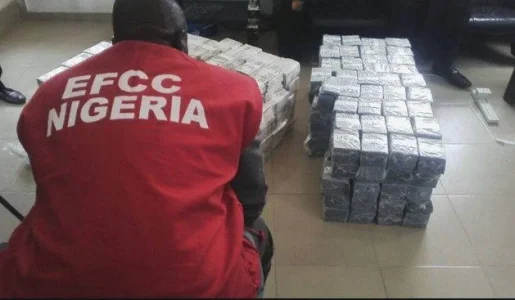 TheCable
also reported that beyond a request sent to President Goodluck Jonathan by Ayodele Oke, who was the NIA director-general at the time, the normal processes of approval and authorisation for the release of government funds were not followed.
In yet another revelation, the CBN would normally credit NIA's account at the apex bank, but it was instead directed to release the money in cash to Oke, according to the audit report.
Recall that in April 2017, the Economic and Financial Crimes Commission (EFCC) said it had discovered $43 million, £27,000 and N23 million stashed away at a flat in Ikoyi after a tip-off from a whistle blower.