The emeritus Catholic Archbishop of Lagos, Cardinal Anthony Okogie has berated the President Muhammadu Buhari-led Federal Government, saying the change the President and a National Leader of the All Progressives Congress, APC, Bola Tinubu campaigned for in 2015 is not what is currently on ground.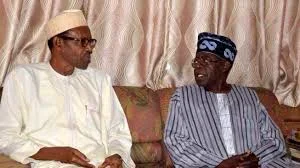 Okogie said Buhari and his party have deviated from all their promises to Nigerians during the 2015 Presidential election.
"It's obvious to all now that this is not the kind of change people like Alhaji Bola Ahmed Tinubu, campaigned for. The man who was talking about change, change, change, this is not the kind of change they preached," he told Vanguard.
"At the inauguration of APC government, President Muhammadu Buhari's speech was about change, but they have now played on his intelligence. This is my own view. They saw that this man who put him there may try to turn the table, so they looked for those who Tinubu doesn't seem to like, and made them his enemies.
"When they now saw where he was going, they are now trying to bring the man back. If it's not too late, I don't know!."
The Catholic Bishop maintained that most people in the camp of Buhari were focused on monetary gains rather fulfilling the promises they made to Nigerians.