President Muhammadu Buhari advises local communities to stop meting out capital punishment to bandits when they catch one. President Muhammadu Buhari has identified the main reason behind the killings of people in two villages....
However, while condemning the incident, President Buhari said the bandits attacked the villagers in retaliation of what the farmers had earlier done to them.

Buhari said the bandits returned to the communities to wreak havoc because they had been subjected to jungle justice by farmers in the affected communities.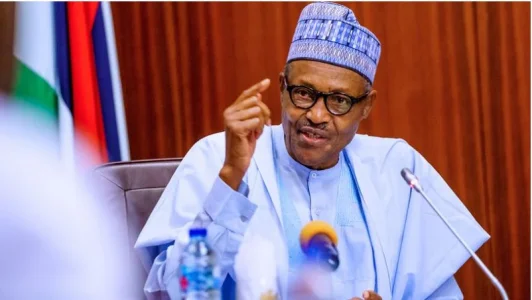 Read more via Pulse Nigeria News –
https://ift.tt/2uP8HXp
Get More
Nigeria Political News
Last edited by a moderator: