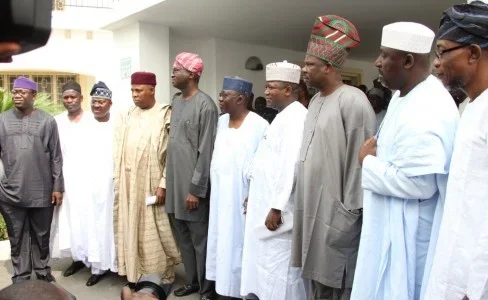 AN All Progressives Congress (APC) gubernatorial aspirant in Lagos State, Senator Ganiyu Solomon and a group have warned leaders of the party to desist from actions capable of making the party lose coming elections.
While Senator Solomon advocated free, fair and transparent primaries to pick candidates, the group, the New Lagos Movement (NLM) headed by Mr. Niyi Akinsiju, denounced the culture of imposition permeating the party.
The group, which is an elite body within the All Progressives Congress (APC), warned that the party may certainly lose Lagos State to the PDP in 2015 if it chose to introduce religion and zoning sentiments, among others, as promoted by its leadership to impose his anointed governorship candidate on members.
Specifically, the NLM boss, had in his address titled, 'The Rough Road Ahead, 'noted that former Governor Tinubu as one who is most guilty of the charge of imposition of his choice candidate on the party.
Click here to read more
Source: #Tribune