The Sultan of Sokoto and President-General of the Nigerian Supreme Council for Islamic Affairs, NSCIA, Alhaji Muhammad Sa'ad Abubakar III, has condemned the activities of Boko Haram insurgents, saying those who shout "Allahu Akabar" before killing human beings in the name of fighting Jihad will end up in hell.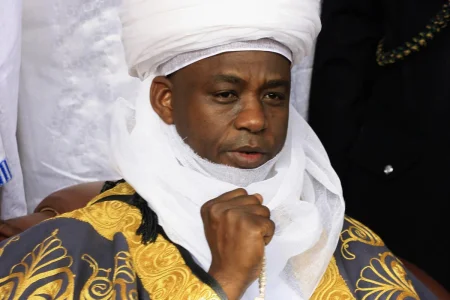 Speaking in Ilorin, Kwara State on Tuesday, the monarch maintained that the activities of the terrorist group was anti-Islamic.
According to the monarch, "When people wake up and dress themselves up with explosives going into market and other public places and shouting Allahu Akbar and killing innocent people under the guise of jihad, thinking you are going straight to heaven.
"I have said it time without number that they could profess to be Muslims but what they are doing is anti-Islam. It is against the Holy Quran dictates of Almighty Allah and they are going to hell for committing murder unjustly."
The Sultan also criticized politicians, security agencies and the government over their poor handling of recent killings in Southern Kaduna.
Last edited: