The President Muhammadu Buhari-led Federal Government has given two popular Nigerian musicians, Timi Dakolo and Mr Eazi, as well as Saadatu Aliyu important appointments.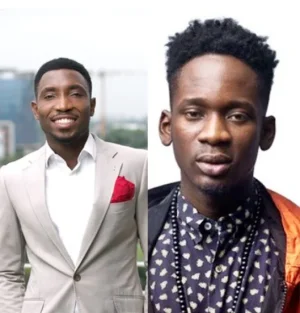 According to a statement released by the Ministry of Health on Wednesday in Abuja, the Federal Government has appointed two popular musicians, Timi Dakolo and Mr Eazi, as well as Saadatu Aliyu of the World Economic Forum's Abuja Global Shapers Hub as anti-tobacco ambassadors.
Premium Times reports that the appointment which was part of the announcement by the ministry of a planned launch on June 15 in Abuja of a six months national tobacco control communications campaign, was to leverage on the musician's influence with young Nigerians.
The campaign is a follow up to the Minister of Health, Isaac Adewole's announcement on zero tolerance to Tobacco in the country who had during the World No Tobacco Day, announced nine regulations in the Nigeria Tobacco Control Act 2015 to be enforced by the Federal Government.
The National Tobacco Control Act was signed into law in 2015 by former President Goodluck Jonathan.
A part of the ministry's statement read, "'The Tobacco-Free Nigeria' campaign, aims to educate Nigerians on the NTC Act 2015 and raise awareness on the dangers of tobacco smoke.
"The campaign will leverage on social media and offline interactions to reach young Nigerians, especially second-hand smokers who need to be aware of the ban of smoking in public places and protect themselves."