Barely 5 months into the wedding of beautiful singer and MAVIN princess, Tiwa Savage which was held in Dubai on May 10, 2014, tongues are already wagging as to certain messages and incidents that have struck fans as weird and disturbing; with some already spotting cracks in the singer's marriage to Tee Billz.
It began with an image and caption on Tiwa's Instagram account, which read: ""Which means you Mr. Billz cannot return me to my parents or exchange me." The words were a caption to an image, which saw her holding up a little sign with the words: 'All sales are final - No exchanges - No returns.'
While it was hard to tell if there was more to this, Tiwa Savage made a 'funny face' as she held up the sign.
The second isolated incident, which got fans slightly worried was the fact that her husband did not accompany her to the
Africa Unplugged
event that was recently held in London.
The third incident, which pulled down the scales of worry in the hearts of fans was a certain individual who claimed to be the singer's manager at Dammy Krane's recent album launch for 'The Enterkraner' as unconfirmed reports of the singer allegedly sacking her manager (husband) emerged.
Is there more to these or should fans just brush them aside as mere incidents.
#TiwaSavage #TiwaSavageTeeBillz #TiwaSavageMarriage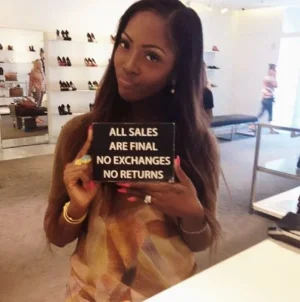 Tiwa Savage holding up a little sign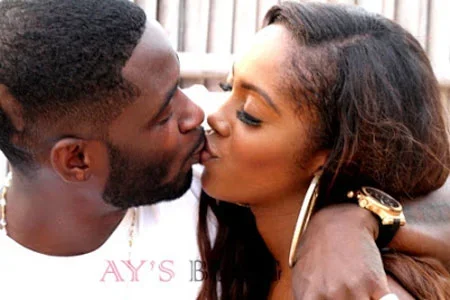 Tiwa Savage kissing her husband Tee Billz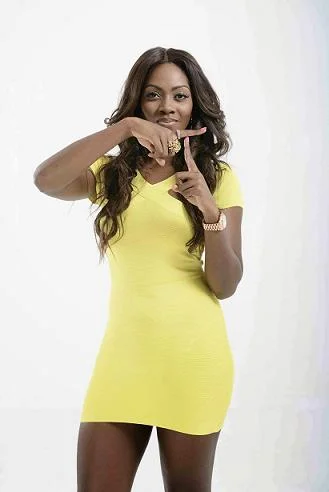 Tiwa Savage in a yellow dress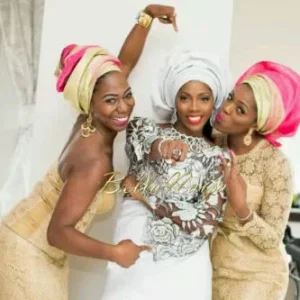 Tiwa Savage's wedding photo