Nigeria's popular actress, Tonto Dikeh may have confirmed her marriage in crisis through an apology note she dropped for her counterpart in the move industry, Mercy Johnson.
Dikeh, whose 17-month old marriage was exclusively reportted by Linda Ikeji blog that in in crisis stylishly apologised with heavy heart to the Johnsons on an utternance she made while still out of wedlock.
When Nigerian Bulletin visited her Instagram account, the Nollywood actress has removed her husband's last name "Churchill" from her Instagram page which she added 15 months ago.
She also took down "Mrs" on her profile and replaced Bio.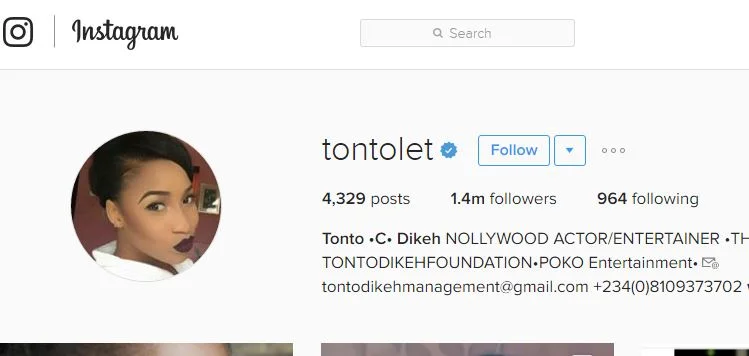 Read her apology message to Mercy Johnson below:
"Good morning world Since I have your undivided attention I better make good use of it and not miss the blessing in this lesson!!! @mercyjohnsonokojie Ever since I had my baby I have been reminded constantly about an ill statement I made about one of your kids a very long time ago. I want to use this media to say I am so sorry,I sincerely apologize from the bottom of my heart.I had no right to say what I did, I totally disgraced myself with that. As a mom I do realize a lot of things I take in because of the love of my son and I know you only took my insult because of that same love.. I am sorry MJ,I am sorry to your lil' girl or boy.. We don't have to love each other to realize when we are/went wrong•• I have/had no excuse for my behaviour and I also apologize to the fans I hurt/Let down with my words that day many years ago ...
"To Err is human but to forgive is divine!!! Am not trying to be the better person,You deserve this apology for your Child for the Love I have for God..I found God and everything in my life changed,Let me tell you about him sometime.. God bless you and yours!!! Happy new year...
"Take your time with the process of forgiving my ill mannered words to your infant but pls eventually do!! #2017 Amending All my Wrongs #2017 my year of positivity #Long over due apology".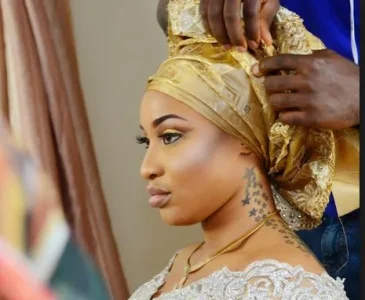 image source: Canaan Bee