Christmas or Christmas Day is an annual festival commemorating the birth of Jesus Christ, observed most commonly on December 25 as a religious and cultural celebration among billions of people around the world.
Here are top 10 facts you need to know about Christmas
1. The first Christmas card was commissioned by Sir Henry Cole and was sent in 1843.
2. Its artist, John Callcott Horsley, was called 'Clothes Horsley' for his opposition to using nude models.
3. In 1913, a New York couple were arrested and fined $15 for kissing in the street on Christmas Day.
4. In Poland at Christmas, spiders or spider webs are common trees decorations. Spiders are seen as signs of goodness and prosperity at Christmas.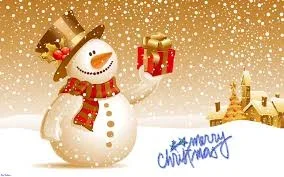 5. In Spain, they celebrate Misa del Gallo or "Mass of the Rooster" on Christmas Eve.
6. Rudolph should probably be depicted without antlers as male reindeer shed theirs in winter.
7. Santa's other eight reindeer and sleigh date back to 1823; Rudolph was only added in 1939.
8. According to 16th century mystic Godfridus, if Christmas falls on a Thursday, winter shall be good and 'He that falleth in his bed shall soon recover.'
9. The Christmas gift wrap used in the UK every year would cover the island of Guernsey.
10. The Santa Claus Foundation of Greenland voted Nelson Mandela its first Santa Claus of the year in 1995.