Russia, with its capital Moscow, is a country that is filled with its rich history and culture. There are several interesting and beautiful places to visit in Russia and it is difficult to choose the best. Whether you are visiting Russia with friends, spouse or family, it has a lot to offer tourists and locals. The top places you must visit on your trip to Russia are:
New Arbat Street, which is a walking distance from the Old Arbat Street. After visiting this place, you can conclude that it is far more modern and trendier than the Old Arbat Street. For the rich Russians, this is an ideal place to shop and eat since it not only contains expensive stores but also expensive restaurants. Party life can also be fulfilling in any of the nightclubs there.
New Arbat Street.
Old Arbat Street is a must visit for all those who are fund of souvenirs. Thee are many shops in Old Arbat Street where all types of souvenirs can be bought.You can also relax at any restaurant or cafe if your stomach gives an instant call for something delicious.
Old Arbat Street.
A visit to Russia is incomplete without a visit to Kremlin where you will get to see the Diamond collection. Seeing a ballet performance in the Conference center will be an experience of a lifetime.
Kremlin.
Gorky Park is the most famous in the entire Moscow where you can enjoy the rides in the theme park and leisurely walk along the charming pond of the park. In winter you can enjoy ice sculpting and skiing across the frozen pond.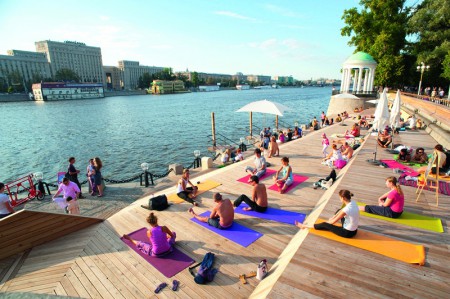 Gorky Park.
The Peter and Paul Fortress is a place for the lovers and admires of Romanovs. Church is yet another tourist attraction of this place.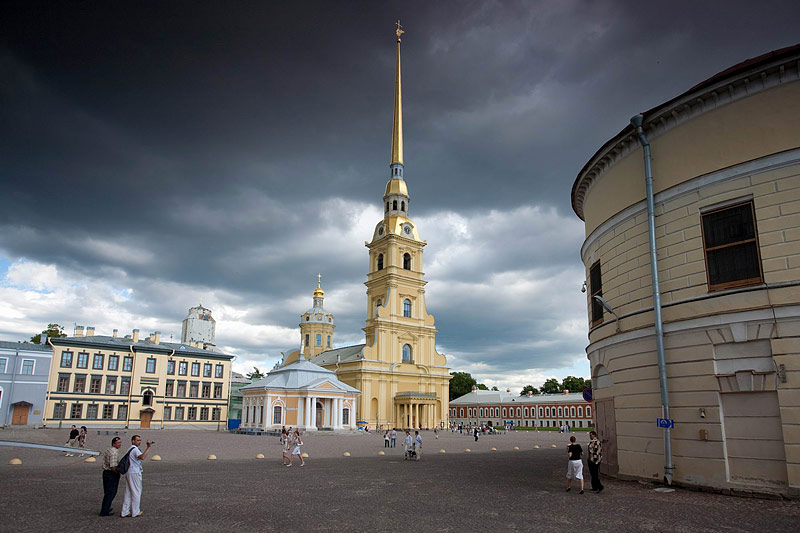 Peter and Paul Fortress.
Located in Saint Petersburg is the Hermitage Museum. This is one of the main attractions of the city. It is home to some of the best world famous painters including the likes of Da Vinci, Michelangelo, and Rembrandt.
Hermitage Museum.
Tverskaya Street is the poplar fashionable street of Russia where you will find expensive boutiques, restaurants, cafes, hotels, theaters, an more. Enjoy the leisure walk in the streets of Russia where you can see the beautiful buildings and witness the busy lifestyle of Russians.
Tverskaya Street.
If you are visiting Russia, you can just miss a visit to the Red Square. St. Basil's Cathedral, Mausoleum of Lenin, and State History Museum are the major attractions. This is one of the most popular tourist destination in Russia.
Red Square.
Visit Lenin Mausoleum to see the embalmed body of the Great Lenin. There are certain precautions and rules that must be adhered to while visiting this place. Cell phones, cameras, and bags are not allowed inside. Although you can leave your bags in the baggage office of the Mausoleum.
Lenin Mausoleum.
You will mostly get to see the Russian artworks by famous Russian artists in Tretyakov Gallery. It is one of the best museums of the world. After having a look at what this art gallery has to offer, you will certainly be fond of this place.
Tretyakov Gallery.
So if you desire an exciting and memorable experience, why not visit Russia and see what it has to offer in terms of history, culture and art.