Dr. Tope Aluko, a former Secretary of the Peoples Democratic Party in Ekiti State, has come out again to reveal how the June 21, 2014 governorship election was perfected inside a hotel seven days before the poll.
Aluko alleged that the hotel belonged to a top state government official, adding that sensitive materials such as ballot papers and result sheets were delivered to PDP chieftains by the Independent National Electoral Commission at the hotel.
Aluko while speaking on Adaba 88.9 FM, Akure, on Wednesday, claimed that the electoral materials were delivered through the Akure Airport.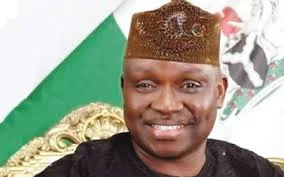 He claimed that INEC ballot papers were forged and result sheets filled by some PDP members, which gave the party an edge long before voters went to the polls.
Aluko explained that the operatives of the Department of State Services led by a female officer stormed the hotel and arrested the PDP members perfecting the rigging but that they were released within three hours, following the intervention of the then President Goodluck Jonathan-led federal government.