Nigeria is one of the largest, wealthiest, and most culturally diverse nations of Africa. It's a regional superpower with the potential to become a major player on the global political, cultural and economic stage.
With The Economist recently labeling the country "Africa's Number One" amid a boom in foreign investment, growing international visitor numbers, and increasing influence on global culture, particularly among countries with high numbers of so-called "black diaspora", it has been clear for some time that Nigeria is poised to become a major destination for visitors of all stripes.
The numbers bear this out, with Nigeria recently edging past Zimbabwe to become the fifth most visited destination on the continent in terms of international arrivals, with close to 2 million international visitors last year, up 50% from the year before.
This surge of interest means that Nigeria has
the potential to become a major global tourism destination
if the correct steps are taken to develop the sector. Read on to discover the current state of Nigeria's tourism industry and what potential developments could occur to cement the country as a major destination.
Tourism in Nigeria: The Numbers
The numbers highlight that now is a key moment for the Nigerian tourism industry.
Research from the World Travel & Tourism Council
shows that tourism contributed a record NGN1861.4 billion to the economy in 2016, or over 1.7% of total GDP. This number is predicted to grow by 3.6% per year for the next decade, reaching NGN2.68 billion by 2028. This would suggest some of the fastest growth in Africa, suggesting that global interest in Nigeria as a leisure destination is surging to unprecedented heights.
Travel and tourism currently support over 600,000 jobs in Nigeria, with that number set to almost double over the course of the next decade. The Murtala Muhammed International Airport in Lagos is already Africa's 5th busiest, while the Lagos-Abuja flight path is the
busiest route on the continent, according to Africa.com
. This means that, at least for urban tourism, Nigeria's infrastructure is well-prepared to handle the growing numbers.
However, the majority of international tourists have little interest in Nigeria's economic and political capital cities, with Abuja and Lagos featuring nowhere near the top of the list of the most visited destinations. Nigeria's stunning nature and national parks are the key drivers of growth, with Travel Start listing the most popular destinations as Ibeno Beach, the Obudu Mountains, Ngwo Pine Forest, and Gashaki-Gumpti National Park.
Potential Growth Markets
While it's clear that much of Nigeria's tourism industry is driven by "adventure tourism" to some of the harder-to-reach rural destinations, the growing affluence and improving infrastructure of the country means that other areas should be marketed as destinations.
The successful
marketing of Lagos as a destination for tourism
could add billions to the economy and improve the city's prospects immensely. Already one of the biggest cities in Africa, visitor numbers are ticking up, driven largely by travelers with Nigerian or African heritage who are attracted to the thriving cultural scene of the city. Major events such as the Lagos Black Heritage Carnival and the Festac Food Festival have successfully drawn in tens of thousands of visitors - this could rise if more concerted efforts were made to market these to international audiences.
Similarly, different markets should be explored in order to increase visits from European and American visitors. A key driver of global tourism is the casino and gaming sector, which has transformed previously unvisited areas into global travel destinations. The
casino giant Betway emphasizes the major appeal of casino games
like blackjack to wealthy European and American travelers. It should, therefore, be considered that Nigerian tourism could benefit massively from marketing itself as a gambling destination, perhaps by investing in the building of casino resorts along the stunning coastline.
Furthermore, with the major trend in travel and tourism right now being the emphasis on "authentic" experiences over consumption, it's clear that Nigeria's culture is its greatest asset for attracting foreign visitors. Nigerian food is experiencing a global uptick in popularity, with Nigerian restaurants opening in New York, London, Paris, and Berlin to critical acclaim.
Nigerian music is starting to make a splash on the global charts, while Nollywood is starting to finally be taken seriously as a film industry. These could be capitalized on to great effect, especially if organized tours promising travelers the "authentic" Nigerian experience were to become mainstream.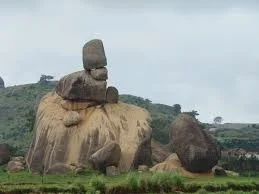 Nigeria is on the cusp of becoming a major destination, attracting all of the prestige, capital, and investment that comes with such a title. If more is done to
make reaching already popular destinations easier,
as well as exploring other options for the tourism sector, then Nigeria's global brand could become one of the biggest success stories of the 21st century.