Four children – Jinkai Hakila, 10, Bridget Ibrahim, 11, Precious Ezra, 14 and Azumi Daniel, 16 – drowned in Danko river in Galadimawa, a community in the federal capital territory (FCT), on Saturday.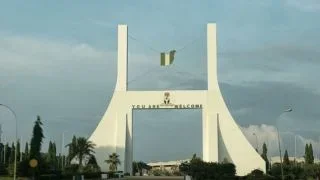 The incident led to an atmosphere of gloom in the community.
According to NAN, the deceased were washing at the river with other children when tragedy struck.
Some witnesses told NAN that the incident happened around 11am.
Blessing Elisha, a witness, said the victims were playing in the water, and several efforts made to stop them yielded no result.
"I actually did not see them entering the water because I was busy washing, suddenly I was called that three of them had entered the river," she said.
"It was then I looked up and saw the fourth one going in. I attempted to rescue her, but almost drowned in the process.
"Then I left her and ran to call for help."
Alhassan Abdulwahab, one the first people who responded to the distress call, said it took about three hours to get their corpses out of the river.
He said the information gathered from other children at the scene showed that the youngest of the deceased was the first to enter the river.
He said others drowned while attempting to rescue her.
"We came to the scene of the incident immediately we got the information, and it took some time before we discovered their corpses because our nets were already in the river for fishing," he said.
"It was after I pulled out my net with a very big fish in it that I saw the four corpses in the same area with their stomach not swollen."
The four corpses were buried by the river side in line with the tradition of the community.