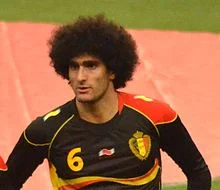 Transfer movements are being recorded across Europe with players leaving for other clubs if their present clubs can no longer meet their expectations,monetarily or game-time guarantees.
With just weeks to the commencement of some leagues in Europe,it is only needful for players to move before they are pushed,and go to where some of their expectations would likely be met.
As is with this period,speculation are rife over where a player might likely end up playing next season,some are genuine while some of the talks do not hold water.
Players like Shinji Kagawa,Javier Hernandez,Samuel Eto'o,Loic Remy and Maroune Felliani could all end up at a new club at the start of next season.
And it gets interesting when players like Thomas Vermaelen refuse to extend their contracts,which is an indicator that a move away from Arsenal is imminent,with Barcelona and Manchester United all linked as the next possible destination for the Belgian.
Below is a link of BBC Sport's gossip column of players who could be moving in an out of their respective clubs.
Click here to read more
Photo Credit: Wikipedia
Last edited by a moderator: