The sale and purchase continues as teams consider opportunities to strengthen up. Here are the top transfer news for the day.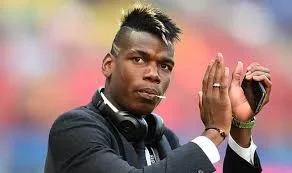 - Guardiola wants to sign another six players, with Real Madrid's Toni Kroos and Juventus midfielder Paul Pogba among his targets
- Manchester United have made a British transfer record bid of £60m for French midfielder Pogba, who left Old Trafford for Juve in 2012
- French champions Paris St-Germain are prepared to pay £46m for Liverpool's 23-year-old attacking midfielder Philippe Coutinho
- Everton want the Southampton boss Ronald Koeman as their new manager and are prepared to make him one of the highest paid in the Premier League
- Dani Alves' agent has been spotted in Paris, sparking rumours that the 33-year-old defender will join Paris St-Germain after it was announced he will leave Barcelona this summer
- Tottenham have offered 22-year-old striker Harry Kane a new £100,000-a-week contract that would make him the highest-paid player at White Hart Lane.
- Juventus midfielder Kwadwo Asamoah, 27, is keen on a move to Chelsea.
- Premier League champions Leicester City have begun negotiations with their 29-year-old goalkeeper Kasper Schmeichel over a new five-year contract
- Chelsea want Liverpool striker Christian Benteke, 25, if they fail to bring Everton's Romelu Lukaku back to Stamford Bridge this summer
- Manchester City to pay £39m for Aymeric Laporte as Memphis Depay fears United future under new manager Jose Mourinho
And finally for today,
- Arsenal willing to let Calum Chambers leave on loan if a replacement defender is found