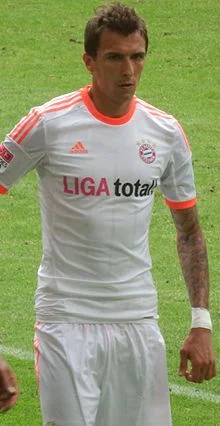 Reigning La liga champions Atletico Madrid have announced that they have signed former Bayern Munich striker Mario Mandzukic.
Atletico are believed to have paid Bayern €22 million for the Croatian,whom they have drafted to replace Diego Costa who has joined Chelsea football club..
The Spanish club confirmed earlier in this week that all parties had reached an agreement with Mandzukic signing a four-year deal after passing his medical.
"I am very happy to be here. I am well aware of Atletico and I know they have good players and a good coach," Mandzukic said.
"I know a lot about Atletico, I have seen several games and I like the style of play.
"The coach is very good, they have good players, and I think I can do great things with this team."
Mandzukic won two Bundesliga titles, the Champions League and two DFB-Pokals with Bayern since joining the Bavarians from Wolfsburg in 2012.
The signing of Robert Lewandowski seemed to have also been a factor in Mandzukic leaving Bayern despite netting 25 goals in all competitions last season.
Photo Credit: Wikipedia
Last edited by a moderator: