The world's biggest oil producers have failed to reach agreement at a meeting aimed at freezing output and reassuring markets that a recent recovery in prices could be sustained.
This deadlock meeting may pose a greater challenge to President Muhammadu Buhari 2016 Budget which pegged oil price at $38 per barrel.
Sunday's talks in Qatar's capital saw the Organisation of the Petroleum Exporting Countries (OPEC) - and, unusually, other producers - trying to agree that average daily crude oil production in the coming months would not exceed levels recorded in January.
Qatari Energy Minister Mohammed Saleh al-Sada said - after six hours of negotiations - that consultations would continue between the parties until an OPEC meeting in June.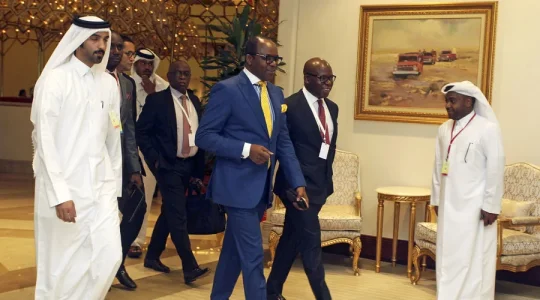 "All participating countries will consult among themselves and with others," he said.
This deadlock meeting posed a great tension on Nigeria's oil production and price of crude at the international market as analysts predicting failure to reach deal will lead to "severe" drop in oil prices.