Since US President Donald Trump took over the Presidency, his administration has been engulfed in series of controversies and unleashed fury.
In Vancouver, Canada, a gleaming new Trump International Hotel and Tower is about to open but the Mayor wants its name changed. A city councilman calls it "over the top, glitz and glamor" that clashes with Canadian values. And the property developer who built it sounds traumatized by the whole affair.
Vancouver is one of the world's most diverse and progressive cities.
The 69-story building designed by one of Canada's most renowned architects has drawn praise for its sleek, twisting design. Prices for the condominiums have set records.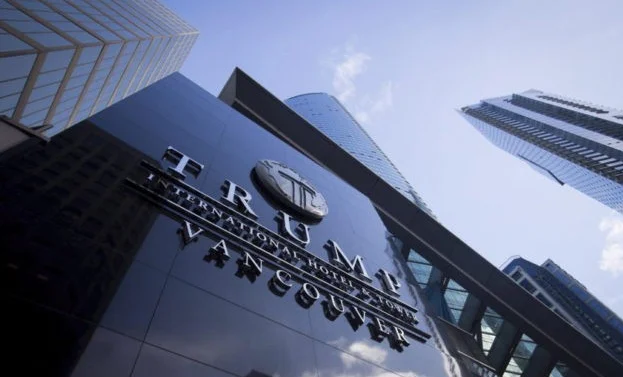 But Trump's politics, especially his criticism of immigrants, has caused such outrage that the mayor won't attend the grand opening next week. Even the Malaysian developer has had second thoughts about the partnership.
"I was terrified," Joo Kim of Holborn Development told The Associated Press. "The people who ran the city were not happy with me. I was scared, but I think they understand. They understand that I'm trapped into — not trapped, locked into — an agreement."
The developer said he would have had no legal grounds to back out of the licensing deal, the terms of which have not been publicly released. "There would be severe legal implications," he said.
The hotel and residence will have its grand opening on Tuesday, with Trump sons Donald Jr. and Eric in attendance.