The Trade Union Congress of Nigeria (TUC) has kicked against federal government planned introduction of new Communication Service Tax (CST) which if passed into law, would automatically allow the federal government to place a nine per cent tax charges on all phone calls, SMS, MMS, data package and other telecoms transactions.
President of the TUC, Comrade Bobboi Bala Kaigama and its acting Secretary General, Barro Simeso Amachree in a press statement issued yesterday, described the proposed tax as an exploitation of the already impoverished masses.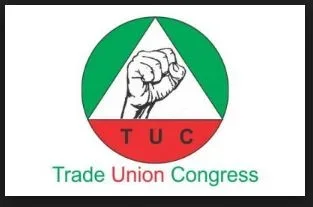 "We call on the Federal Government and the National Assembly to suspend the bill immediately because the masses are already overburdened with multiple taxation. It makes no sense for the country to initiate policies that would stifle businesses when it seeks to woe and attract even more investors. "If we sufficiently understand the minister, we wonder how he expects such tax to be paid by any worker in a country where the national minimum wage is N18,000 and at a time when workers' take-home pay no longer take's them home. Apart from exploiting the already impoverished masses, the policy would also discourage investment and lead to loss of jobs," the union stated.