Islamist fighters attacked army and police barracks in the Tunisian town of Ben Guerdan near the Libyan border on Monday.
According to reports from residents and the Interior Ministry at least 50 people, including civilians, were killed in the clashes.
The report said that authorities had sealed- off the nearby beach resort town of Djerba, a popular destination for foreign and local tourists, and closed two border crossings with Libya.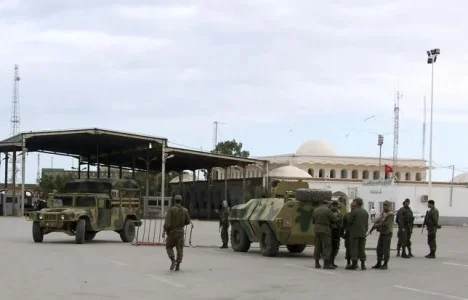 It was not immediately clear if the attackers crossed the border, but Monday's assault was the type of militant operation Tunisia's government had feared as it prepares for potential spill over from Libya, where Islamic State militants have expanded their presence.
Hospital sources said at least seven civilians were killed along with a soldier and a customs agent.
- Reuters