Audio from a pornographic movie was accidentally broadcast through the public speakers of a Mosque in Turkey.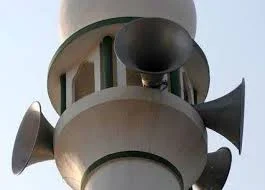 United Press International reports that the audio was broadcast via public loudspeakers used to call for prayer around 1am on Wednesday in Kuzeykent, a suburb of the city of Kastamonu in Turkey. A video of the speakers as the audio clip blared through it was recorded and posted on Youtube where it went viral almost immediately.
The Mayor of Kastamonu, Tasin Babas, has since ordered an investigation into the matter.