Two graduating students of the University of Lagos have also recorded 5.00 Cumulative Grade Point Average (CGPA) in 2015/2016 academic session, just like Ayodele Dada recorded same feat in the previous year.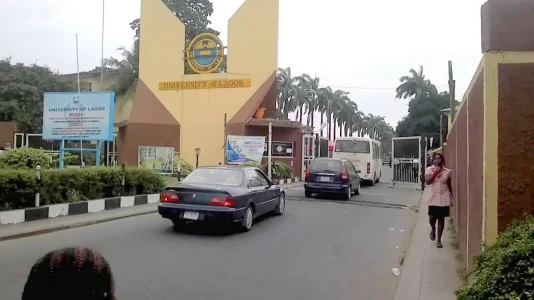 Prof. Rahamon Bello, the Vice-Chancellor (V-C) of the institution, who gave the hint during the 2016/2017 matriculation on Friday, named the two students as: Miss Taiwo Bankole and Miss Ajoke Omotuyi.
The News Agency of Nigeria reports that the V-C had, during the 2014/2015 convocation, had described 5.00 CGPA as 'a perfect score'.
According to Bello, both students are from the Department of Cell Biology and Genetics, Faculty of Science and the Department of Systems Engineering, Faculty of Engineering, respectively.
"Both students, females, had also posted a `perfect score' of 5.00 CGPA, thus matching the record set by Dada in 2014/2015 academic session,'' he said.
The V-C stressed that such feats were achievable by a dint of hard work and not a myth.
NAN