United States Institute of Peace (USIP) has extended invitation to 19 Northern states governors to spend three days in Washington DC next week.
They will be participating in the Northern Nigeria Governors' Symposium from October 18 to 21 with civic leaders from the Senior Working Group of Nigeria and representatives of the Federal Government of Nigeria.
Organized by the institute with support of U.S. State Department's Bureau of Conflict and Stabilization Operations, the upcoming Symposium is the second such event in as many years.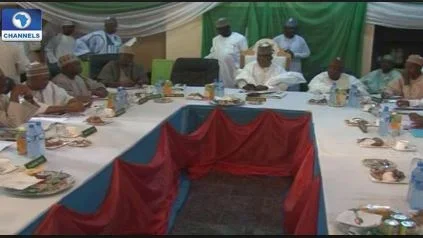 The first one which held in May 2014 discussed security challenges caused by the Boko Haram insurgency and strategies for stabilization and development in northern Nigeria.
USIP Senior Advisors and former ambassadors, Princeton Lyman and Johnnie Carson said on Tuesday that the institutes' Northern Governors' symposium was designed to bolster Nigeria's commanding stature in Sub-Saharan Africa by addressing causes of instability and seeking opportunities for durable peace in the north.