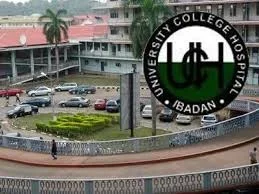 Prof. Temitope Alonge, the Chief Medical Director, University College Hospital, Ibadan, says the institution is still offering emergency services to patients inspite of the strike by doctors.
Alonge, who spoke with newsmen on Thursday in Ibadan, said the tertiary health institution was responding to emergency cases.
He, however, expressed the hope that the strike would soon be called off.
"The strike is a national problem and we believe that the Federal Government is dialoguing with the Nigeria Medical Association to bring a speedy end to this impasse.
"But on the part of the college hospital, we have continued to offer emergency care to patients.
"I was at the Emergency Care Unit this morning. X-ray and other machines are being used for those who need them.
"We had two psychiatric patients last week and we called the doctors for emergency care and they responded quickly," Alonge said.
`` For routine cases, I am sure patients are not being seen in the clinics.
"Majority of the patients are not coming because there are no doctors available at all times but the doctors have not abandoned those who are very ill in Intensive Care Unit.
"Life threatening surgery and situations like gunshot and so on are being attended to in the hospital.
"We do not need anyone to prompt us to do that," he said.