Investigators from the United Kingdom have visited Nigeria to gather evidence in the the ongoing probe and preparation for the arraignment of a former Minister of Petroleum Resources, Mrs. Diezani Alison-Madueke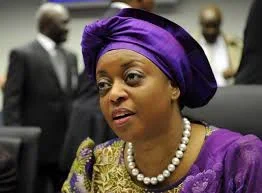 The ex-minister is under investigation over the missing $20billion oil cash, phoney crude oil lifting contracts, $115million poll bribery money, the $1.092b Malabu oil deal and the N5.2billion ($25m) oil cash paid by an Indian oil firm for an oil block
The team as reported by The Nation inspected the former minister's multi-billion naira mansion, her £600,000 exotic wrist watch and gold and diamond jewelry which have been confiscated.
The UK investigators came into the country as part of the build-up to the trial of the ex-minister in London.
Mrs Alison-Madueke and four others were arrested in London on October 2, 2015 by the National Crime Agency( NCA).
The NCA said all the suspects were released on "conditional police bail, pending further investigation both in the UK and overseas".
A source, who confirmed the visit said it was the "continuation of the London end of the investigation of the ex-minister."
Besides restricting her movement to the UK, a London (Westminster Magistrate's Court) on Marylebone Road had approved the seizure of $41,000 (£27,000) cash from Mrs Alison-Madueke.