Umunna Chuka who was born in London, England, his father, Bennett, of the Nigerian Igbo ethnic group and current member of Parliament in the United Kingdom have pledged to assist the Muhammadu Buhari administration in its task of develop the country.
Smarting from a meeting the four MPs had with Vice President Yemi Osinbajo in London, the lawmakers said in separate interviews that there was great hope for Nigeria to return to reckoning with its new kind of leadership.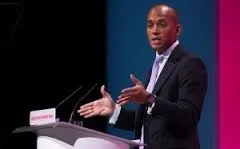 Mr Chuka Umunna, a member of the opposition Labour Party (Charleston) said the MPs were elated with the agenda of the new administration and the way Nigeria could lead the renaissance in Africa.
He said so much attention is being focused on India and China in trade links with the UK, but added that the UK should not forget its historic link with Africa and Nigeria in particular.
Last edited: