A 200-level student of the University of Ilorin, one Onikenku Michael Atunde, is feared to have drowned after getting into a river during a keep-fit exercise reportedly organized by the Man-O'War club in the institution last Saturday.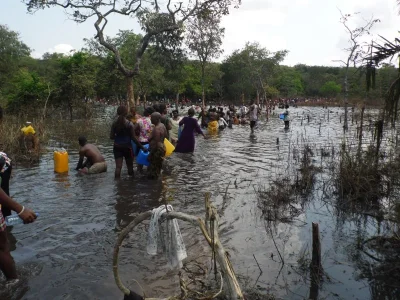 Michael, a student of science education, went missing after getting into the river behind the Park and Gardens area of the institution, ThisDay report.
Meanwhile, his next of kin has been reportedly contacted while the Kwara State Fire Service and National Emergency Management Agency have begun a search for the student.
Spokesperson of the institution, Alhaji Kunle Akogun, issued a statement on Sunday, revealing that the search was still going on to rescue the missing student.
"A member of the Man O' War club was reported to have been calling for assistance in the river flowing behind the Parks and Garden Unit early Saturday.
"Rescue efforts coordinated by the Deputy Vice-Chancellor, Academics, Prof. Nike Ijaya, was immediately mounted, search still ongoing.
"Medical services have been on since yesterday," the statement said.