United Airlines incurred social media outrage after barring two teenage girls wearing leggings from boarding its flight from Denver in Colorado to Minneapolis on Sunday.
Officials said the teenagers did not meet a dress code for special pass travelers, stirring a furore on social media.
The two girls, who were traveling with a companion, would not have been turned away for wearing leggings had they been paying customers, United spokesman Jonathan Guerin said as the airline responded to the backlash.
"(The two girls) were instructed that they couldn't board until they corrected their outfit. They were fine with it and completely understood," Guerin said, adding that all three passengers missed the flight. He did not know if they had boarded a later plane or made alternate travel arrangements.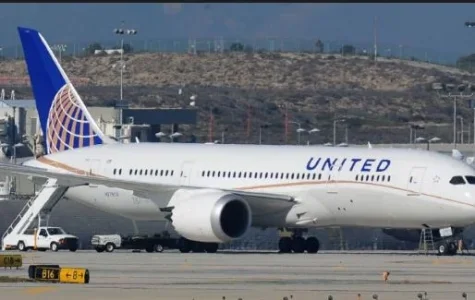 Although the three passengers did not complain about their treatment, another traveller , Shannon Watts, who overheard the discussion touched off a firestorm on social media with a series of tweets describing a policy she suggested was unfairly targeting women and girls.
"This behavior is sexist and sexualizes young girls," Watts said on Twitter. "Not to mention that the families were mortified and inconvenienced."
United pass travellers are typically company employees or their friends or family members.
Watts' tweets and United's defense of it touched a raw nerve for many women and girls who have made leggings a staple in their wardrobes.
The popularity of leggings has sparked criticism that they are inappropriate attire under certain circumstances. Some schools have barred girls from wearing them to class.
Social media lit up with outrage against the policy and the airline for its response to the initial outcry. Celebrities chimed in with humorous protests.
"I have flown united before with literally no pants on. Just a top as a dress. Next time I will wear only jeans and a top," model Chrissy Teigen tweeted.
United later put out a statement titled: "To our customers … Your leggings are welcome!" that explained the policy for passholders in greater detail.
That policy also bars midriff-baring tops, attire that reveals undergarments or is designated as sleepwear or swimwear, mini-skirts, shorts that fall less than three inches above the knee or dirty or torn clothing.
Guerin conceded that the airline, in its initial response to the flap, could have done a better job of explaining the situation and countering apparently inaccurate information about the incident that appeared on Twitter.
"We'll definitely take something away from today, but we'll continue to engage with our customers (on social media)," he said.
- Agency Report