Twin bomb explosions rocked the University of Maiduguri in the early hours of Monday, claiming many lives.
Here are 7 things we know so far...
1. Students are currently not allowed entry into the University of Maiduguri due to the bomb blast that occurred at popular school gate 5
2. The bomb blast was said to be first of its kind that will hit the tertiary institution since the dreaded Boko Haram attacks in North east, Borno.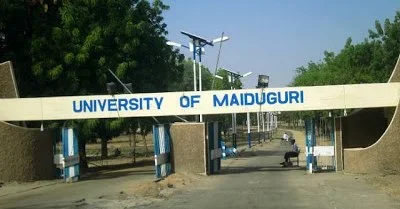 3. No group has claimed responsibility for the attack, but it is believed to have been carried out by the Boko Haram.
4. It was reported that professor of Veterinary Medicine was killed in the deadly bomb blast. A report said that Professor Mani and other senior staffers have either been killed or badly injured at the attack.
5. A source within the university said the first blast occurred at a mosque within the staff quarters at the time Muslim worshipers were busy concluding the early morning prayer while another attack was said to have happened near the university's 5th gate usually used by pedestrians.
6 Soldiers, Nigerian Police have since taken over the scenes.
7. NEMA said they are currently on Rescue Operations at the site of the scene.