Former presidential candidate Ben Carson is reportedly set endorse Donald Trump.
The real estate mogul said yesterday during the GOP presidential debate hosted by CNN, handing Trump an important boost heading into next week's "Super Tuesday 3".
Carson, a retired neurosurgeon, ended his own White House campaign last week after failing to win a single primary contest.
Trump is scheduled to hold a press conference Friday at the Mar-a-Lago club in Palm Beach, Florida. During the debate, Trump answered a question related to education by adding that Carson is "endorsing me, by the way, tomorrow morning (today)."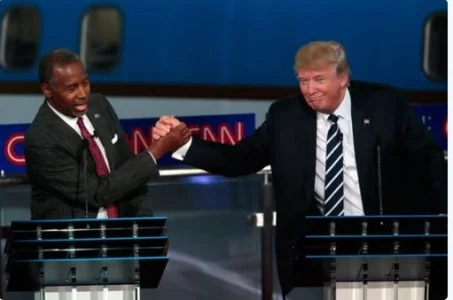 The endorsement was first reported by The Washington Post.
Carson will become the second former Republican presidential candidate to officially back Trump. Last month, New Jersey Gov. Chris Christie delivered a bombshell endorsement of the GOP front-runner.
The development is disappointing news for Texas Sen. Ted Cruz. On Wednesday, Carson told CNN's Erin Burnett he was open to supporting either Trump or Cruz.
Source: CNN