Republican Donald Trump and Democrat Bernie Sanders have shaken up the US presidential race with decisive victories in the New Hampshire primary for the November, 2016 presidential election.
Billionaire Mr Trump is likely to get more than twice the number of votes of the next Republican candidate.
Senator Bernie Sanders, who beat Democratic rival Hillary Clinton by a huge margin, said his victory showed people wanted "real change".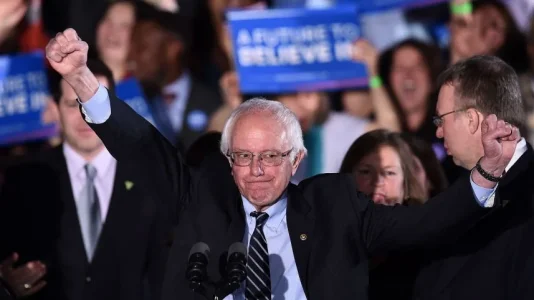 Both candidates are riding on a wave of discontent with mainstream politics.
On Tuesday Ohio Governor John Kasich came second in the Republican vote, with former Florida Governor Jeb Bush, Texas Senator Ted Cruz and Florida Senator Marco Rubio all vying for third place.
New Hampshire is the second state to choose delegates in the long nomination battle following last week's Iowa caucuses, which were won by Mr Cruz for the Republicans and Mrs Clinton for the Democrats.
The result gives momentum to the winners ahead of the next contests in South Carolina and Nevada
- BBC