Democratic presidential contender Bernie Sanders easily won nominating contests in Alaska, Washington and Hawaii on Saturday, chipping away at front-runner Hillary Clinton's commanding lead in the race to pick the party's candidate for the White House.
Sanders still faces a steep climb to overtake Clinton but the big victories in the West generated more momentum for his upstart campaign and could stave off calls from Democratic leaders that he should wrap up his bid in the name of party unity.
Sanders appeared headed to victory margins of more than 50 percentage points in both Alaska and Washington, and led by about 40 points in Hawaii with some 90 percent of the results tallied there.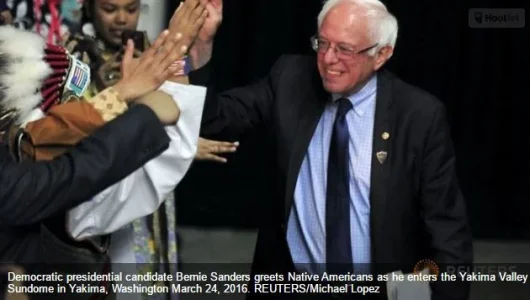 "We are making significant inroads in Secretary Clinton's lead and ... we have a path to victory," Sanders told cheering, chanting supporters in Madison, Wisconsin. "It is hard for anybody to deny that our campaign has the momentum."
Clinton, the former secretary of state, has increasingly turned her attention towards a potential Nov. 8 general election showdown against Republican front-runner Donald Trump, claiming she is on the path to wrapping up the nomination.