Republican Donald Trump and Democrat Hillary Clinton won their parties' primaries in Arizona on Tuesday and maintained steep advantages in the presidential nominations race, despite victories by rivals in other states.
Trump extended his lead over nearest rival Ted Cruz in the all-important delegate race, although the arch-conservative senator from Texas made a night of it by resoundingly winning the Utah caucuses.
Clinton's challenger Bernie Sanders, whose grass-roots campaign has refused to yield to the former secretary of state, snatched much-needed victories in Utah and Idaho, blunting Clinton's momentum just as she began to project an image as the inevitable Democratic nominee.
"Much bigger win than anticipated in Arizona. Thank you, I will never forget!" Trump posted on Twitter.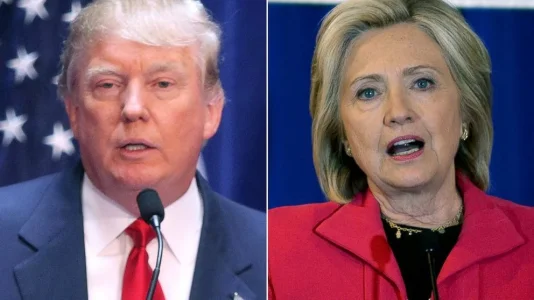 But Cruz bounced back in neighboring Utah, as he appeared on track to winning the state by more than 50 percent, which means he secures all of its 40 delegates.
At this point in the Republican race, Trump's main objective is to amass the 1,237 delegates needed to win his party's nomination outright, and thwart a bid by the party establishment to stop him.
On the Democratic side, Clinton's Arizona victory was tempered by Sanders's impressive performance in Idaho, where he won the caucuses by a staggering 78 percent to 21 percent, and in Utah, results which allowed him to cut into Clinton's delegate lead, if only slightly.
- Guardian