The United States Government has refused to comment or deny a statement credited to President Donald Trump, that Nigeria's President Muhammadu Buhari was "lifeless", following a visit to the White House earlier this year.
Aruba Amirthanayagam, who is Counselor for Public Affairs, US Embassy, while speaking in Minna, Niger State on Tuesday during his visit to Zubair Idris, the Executive Director of Prestige FM Radio, said: "We have no specific comment on that, a newspaper published it, the paper should comment on it".
Amirthanayagam also said that it will not take side in the Nigeria's 2019 general election, saying it wants the winner to be elected in a free and fair contest.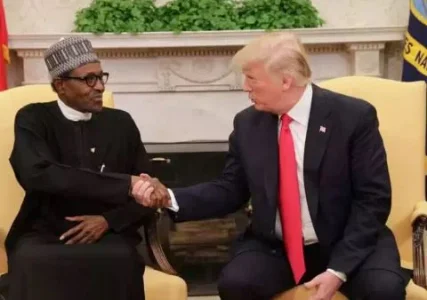 READ MORE HERE