United States of America Ambassador to Nigeria, James Entwistle has called on the spokespersons of governors of the 19 northern states of the country not to withhold information about government activities from the public.
This was at a 2-day workshop it organised for the spokespersons in collaboration with the Nigeria Union of Journalists (NUJ), in Kaduna State, North West Nigeria.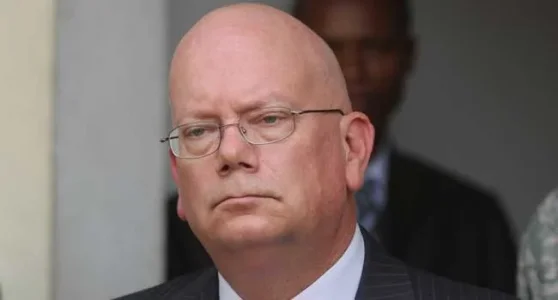 He stressed that an effective government press operation is critical in communicating clear and timely information to the public about government policies and actions, especially related to President Muhammadu Buhari's priorities of counterterrorism, anti-Corruption and economic development.
On his part, Governor Nasir El-Rufai of Kaduna State, who was represented by his deputy, Bala Bantex, charged the spokespersons to make available to the public, the activities of the All Progressives Congress (APC) government at all levels.
At the end of the workshop, it is expected that the government spokespersons would be able to make decisions that will satisfy the public interest and their employers, as well as their personal values and professional standards.
- ChannelsTv