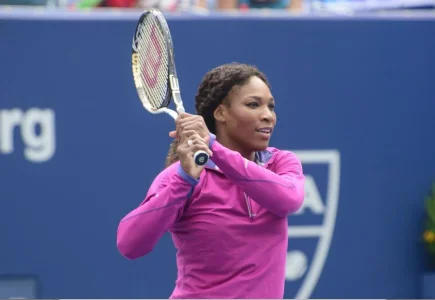 Serena Williams will square up against Caroline Wozniacki in the women's final of the US Open Grand Slam tournament.
Both women somehow had an easy passage into the finals,without losing much sweat to go through.
Serena thoroughly outclassed Russian Ekaterina Makarova,winning in straight sets 6-1 6-3.
"It feels so good. I am so happy. I didn't think I would be here today. I don't know what to say," Serena said upon winning the match
"I know she's so aggressive, so I was really focused. I just tried to win, I don't know.
Serena will now come up against Wozniacki who was awarded her own semifinal game following the retirement of Peng Shuai in their semifinal match.
"Caroline wants to win and I want to win,"Serena said. Regardless, I'll be happy with the outcome. She's a great girl, we've been looking forward to this since the draw came out. We'll have a lot of fun."
Wozniacki was leading Peng 7-6 (7-1) 4-3 before she was wheeled out of the court with an injury.
Peng initially looked to have had cramps but it appeared like the Chinese hurt her knee,which forced her to retire.
"It was very difficult to watch. You want to battle and finish it properly. I feel sorry for Peng because she played really well. I hope she'll be okay," Wozniacki said.
"I feel pretty good. I've been in bed for the past two days, but I feel good now. The crowd was amazing, cheering me through.