Following the travel advice the senior special assistant to the president on foreign affairs and diaspora, Ms. Abike Dabiri-Erewa gave to Nigerians yesterday, the United States has reacted angrily, The Cable learnt.
Dabiri-Erewa on Monday asked Nigerians to postpone their trips to the US be avoided until the Donald Trump administration's policy on immigration is clear – a travel warning that is causing diplomatic row between the two countries.
She had alleged that the US authorities were cancelling the visas of Nigerians and deporting them on arrival.
A senior official of the ministry told TheCable: "The US authorities are worried that she made such a weighty statement without investigation, without evidence. The bigger issue, though, is that it is not within her remit to issue travel advisory to Nigerians. It is the job of the foreign affairs ministry.
"By failing to observe due protocol, she has caused a diplomatic problem for the country which we have to carefully manage. A travel advisory is a serious issue that cannot be issued by a presidential aide."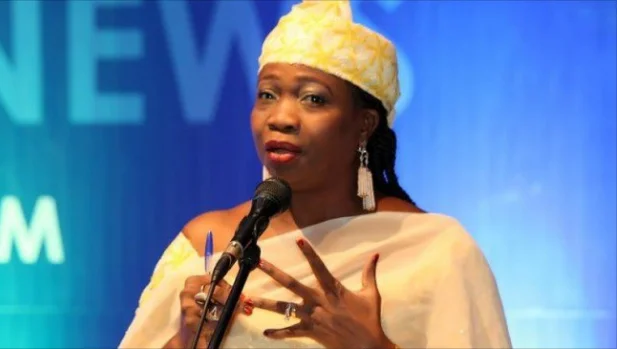 According to TheCable, high-level meetings are ongoing to contain the potential crisis.
Speaking through Abdurrahman Balogun, her media aide, Dabiri-Erewa had said: "In the last few weeks, the office has received a few cases of Nigerians with valid multiple-entry US visas being denied entry and sent back to the Nigeria.
"In such cases reported to the office, such affected persons were sent back immediately on the next available flight and their visas were cancelled."
She said the US immigration authorities did not give reasons for the decision to turn back Nigerians.
She advised that the US be avoided until the Donald Trump administration's policy on immigration is clear.
"This is only to advise Nigerians without any compelling or essential reasons to visit the US to consider rescheduling their trip until there is clarity on the new immigration policy," she said.