In another startling Zika development, the first case of female-to-male sexual transmission of the Zika virus has occurred in New York City, the Centers for Disease Control and Prevention announced Friday.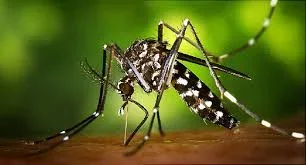 Up until now, it was thought that the only likely route of sexual transmission was male-to-female or male-to-male.
The surprising development prompted the CDC to immediately change its guidance for pregnant women in relation to the virus.
Even though no cases of woman-to-woman Zika transmission have yet been reported, the CDC now urges female sexual partners of pregnant women to use barrier methods every time they have sex if they live in or have recently returned to an area with active Zika transmission.
The CDC added that they will soon update their guidance "for sexually active people in which the couple is not pregnant or concerned about pregnancy and for people who want to reduce personal risk of Zika infection through sex."