Former Senate Leader, Ali Ndume On Wednesday Challenged the circumstances surrounding his replacement as Leader of the Senate.
Senator Ali Ndume says he was shocked that 38 of his colleagues in APC signed the documents passing a vote of no confidence on him.
"Three times I offered to resign as Senate Leader, but you all wanted me to stay"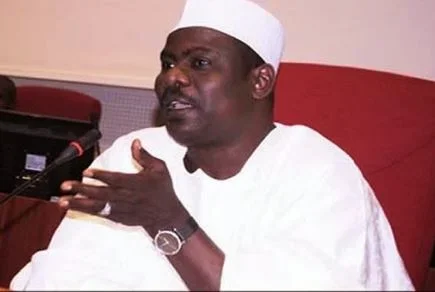 "If this happened to me today, it could be Ekweremadu tomorrow, we must protect the integrity of the Senate" - Ali Ndume
But Senator Marafa said due process was followed in the removal of Senator Ali Ndume as Senate Leader.
He said: "I am a proponent of the Rule of Law. What we did yesterday was not a breach of the rule of law".
See VIDEO: