The spokesman of the Islamic Movement in Nigeria (IMN), otherwise referred to as Shiite Ibrahim Musa has disclose the group's plan to stage a peaceful procession.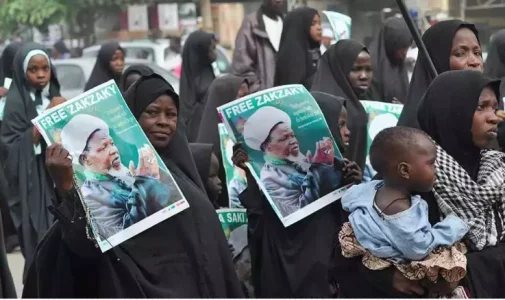 In a statement sent by email yesterday, Musa promised that the procession which marks Ashura day would be peaceful as it had always been in the previous years.
He added that the procession is to commemorate the martyrdom of Imam Hussain, the grand-child of Prophet Muhammad (SAW).
Musa who had been declared wanted by Kaduna State Government in connection with the December last year clash between the Nigerian Army and the Islamic group, dispelled reports that the Shiites planned to invade Kaduna and attack clerics that supported their ban.
"The Kaduna state government has today gone ahead to trample on the rights of people who were taking part in their religious duty in Kaduna state in scandalous violation of all known sane laws. "In effecting this illegitimate ban, unwarranted arrests by policemen were done. They crudely used clubs and sticks as well as tear gas, injuring some before taking them into custody.
"We will like to make it clear, for the avoidance of doubts, that Ashura mourning events and symbolic treks are our religious duties and cannot be banned without trampling on our rights to worship, associate and propagate our beliefs freely.
"We wish to make it categorically clear that we condemn these acts of state-sponsored terror tactics against the IMN in the strongest of terms.
"We re-echo our total opposition to Governor Nasir El-Rufai's impunity, misuse of office and disregard to our constitutionally guaranteed rights. We will continue to lawfully and peacefully challenge and seek redress in the most appropriate ways in the face of all these extreme provocations."