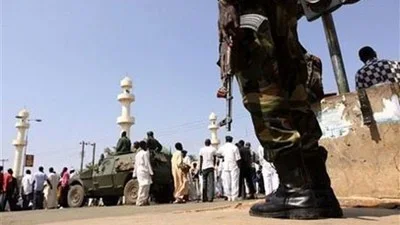 The Chief of Army Staff (COAs) , Lt.-Gen. Kenneth Minimah, said on Monday that the military was fighting Nigerians and not foreigners in curbing terrorism.
Minimah said this in Abuja at the opening of the three-day Chief of Army Staff (COAS) Quarterly Conference.
He explained that the operation against terror called for caution to avoid killing innocent citizens.
He said: "We are fighting Nigerian citizens, we are not fighting foreigners; so caution must be exercise and we will certainly surmount it.''
The army chief also explained that the war against terrorism was not a conventional war, adding that the Nigerian Army is a conventional and regular army.
Click here to read more
Source: #Vanguard