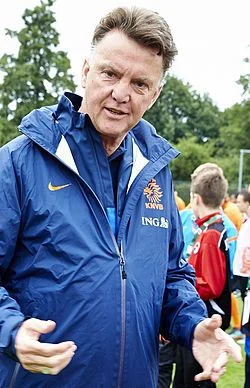 New Manchester United manager Louis Van Gaal has promised to bring back the club to its place among the top clubs adding that he is happy being appointed manager of the club.
Van Gaal is saddled with the immediate responsibility of qualifying Manchester United for the Champions League after the club missed out by virtue of finishing in seventh position last season.
But the 62-year old said that he is not bothered about making the Champions League,but more concerned about finishing first.
"I've worked at the number one clubs in Spain, the Netherlands and Germany. Now I'm at Manchester United - number one in England."
"For me, the challenge is always to come first. Not fourth. But that depends on things clicking between the players and manager," Van Gaal said during his first press conference as United manager on Thursday.
"I have a strong philosophy. Sir Alex Ferguson did too, and he won a lot of titles. I hope I can do that."
On his appointment as coach of United,Van Gaal said:"I'm very proud to be here and I hope I fulfil expectations. We'll win together & we'll lose together."