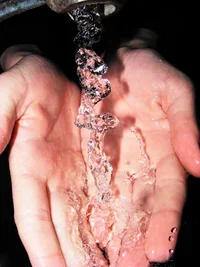 This article is for you if you're wondering how something as basic as Hand washing can save your life. Centre for Disease Control and Prevention, CDC describes hand washing as a "do-it-yourself" vaccine. Keeping hands clean through improved hand hygiene is one of the most important steps we can take to avoid getting sick and spreading germs to others.
Global Handwashing Day (GHD) was founded by the Global Public-Private Partnership for Handwashing in 2008. The GHD is commemorated on October 15 every year.
A UNICEF report states that ''the simple act of handwashing can cut diarrhoea deaths by almost half''. Also, according to Waterwise, 'good water hygiene has saved more lives than any other medical intervention'.
Handwashing with soap is one of the most effective ways to prevent diarrhoea & pneumonia. A 'Saving Lives' report released by WaterAid in 2012, indicated that globally, 1.4 million children die every year from preventable diarrhoea and sanitation-related diseases alone.
When to wash your hands :
Before, during, and after preparing food
Before eating food
Before and after caring for someone who is sick
Before and after treating a cut or wound
After using the toilet
After changing diapers or cleaning up a child who has used the toilet
After blowing your nose, coughing, or sneezing
After touching an animal, animal feed, or animal waste
After handling pet food or pet treats
After touching garbage
How to wash your hands:
Photo Credit: Graphic Online