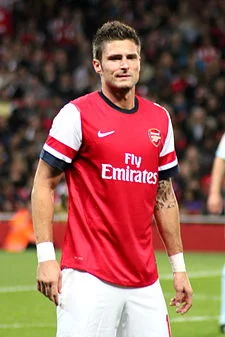 Arsenal striker Olivier Giroud believes that the Gunners would end the new season on a high come May next year.
Giroud scored the third goal in their 3-0 rout of Manchester City which helped them win the Community Shield and the Frenchman believes that they can only get better.
He further added that their target is to win the Premier League,boasting that the return of World Cup winners: Per Mertesacker,Mesut Ozil and Lukas Podolski will make them better.
"When our Germans join us, we will be stronger for sure and hopefully until May," said Giroud. "[The Premier League] is the target. Last year we did well until March.
"We had a bad run after, but we really wanted to come back and be stronger than last year."
Photo Credit: Wikipedia