Founder of the Synagogue Church of All nations, Prophet TB Joshua has insisted that the recent collapse of his 6-storey church guesthouse was an attack.
The church's YouTube channel has released another security footage of the incident.
In this new video, the bottom of the building is shown as people walk around. The building suddenly collapses as people scamper for safety.
At the end of the video is a still shot which shows the extent of the collapse, with 'floors piled atop each other.'
On Facebook, he says that while it will lend its full cooperation to the ongoing investigations, "the church views this tragedy as part of an attack on The Synagogue, Church Of All Nations."
Click here to watch video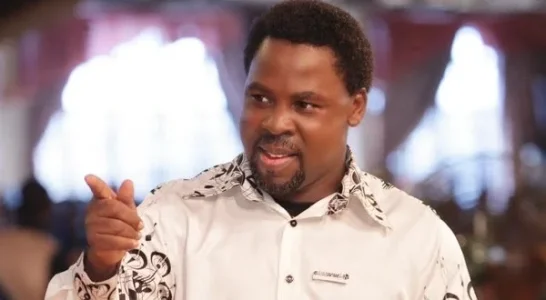 Last edited by a moderator: