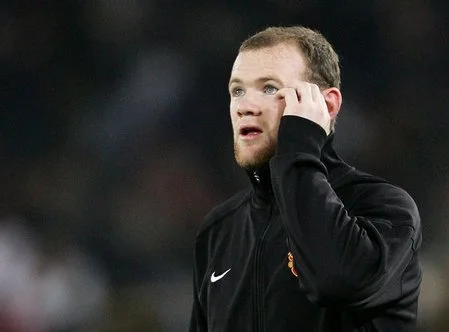 England striker,Wayne Rooney has hit back at critics who have taken a jibe at him that he is way past his prime.
Recently former teammate, Paul Scholes, revealed that Rooney had been past peak his with below-the-line displays for the Three Lions.
However, Rooney has expressed his opinion about the wrong perception that others have about him after scoring a goal in the 2-2 draw against Ecudaor and playing in an unfamiliar left position.
"To be honest, I'm not really interested in what anyone else has got to say.
"I'm interested in what Roy Hodgson and the coaching staff here and the people around me say. People have their opinions but I don't agree with them.
"[Scholes has] been a team-mate but he's been away from the first team for a long time.
"I've seen a lot of you (in the media) saying he's coached me and been around the team but he hasn't. I'm not really going to react. I'm not interested. He's got his opinions so let's leave it at that."
Other critics have questioned his position as a striker, as Gary Lineker has mentioned Daniel Sturridge and other English players doing better for their clubs and down-playing Rooney's impact up-front.
Sturridge scored 24 goals for Liverpool and also scored a fantastic goal in the 3-0 win warm-up match over Peru last Friday in the United States of America.
Rooney said he and Sturridge can play even better with the synergy they have formed, "I'm not 100 per cent sure but I think in every game we've played one of us has scored (scoring in five of the last seven games).
"Daniel's a fantastic player. He can score goals from anywhere like he did at Wembley [against Peru].
"We have trained a lot together so hopefully we can take that form into the tournament."
However, Rooney is yet to score at the World Cup mundial due to the injury suffered towards each of the last two World Cups, but he remains totally positive about the Brazil-hosted 2014 World Cup.
"I've said before I've trained hard, no injuries or recurrence of the groin strain I had at the end of the season. I always would have needed game time such as the first game at Wembley and (the Ecuador game). I felt really good, especially in the heat.
"I'm ready to play. I'm sure the manager will have a tough decision but I'm ready. I hope to play on Saturday (against Honduras).
"I can play in different positions. I've proved that over the years. It is down to the manager. It is not about me, it's about the team. If the manager wants to play me up top, in behind, left, right, I'm happy to do that."
Last edited: