The decision of Governor Ayodele Fayose of Ekiti State to ban open grazing by Fulani herders in Ekiti is condemnable and unbecoming of a governor, a group has said.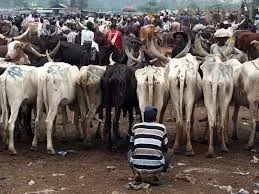 Jamu Nati Fulbe Association, a socio-cultural group of Fulani herders in the South-west, said herders are Nigerians who have right to carry out their legitimate activities anywhere.
President of the association, Alhaji Salihu Kadir, told Daily Trust that Fayose exaggerated the farmers/herders' clashes because of his political differences with the Federal Government, saying the issue should not be politicized.
Kadir said the association would write formally to other governors to prevail on Fayose to rescind his decision, adding that the recent developments involving farmers and herders in Ekiti State should have been handled diplomatically.
He said the governor was fuelling the matter by his 'inciting' comments, explaining, "The governor should have been more concerned with finding solutions to the issue and not siding with a particular group."